Let Me Entertain You
Full Moon Party
The DARK MOON PARTY is held once a month at the Sand Bar with a live DJ and two full-service bars. The Sand Bar also hosts the weekly Friday night FREEDAY PARTY. The Sand Bar is open until 3 AM on the night of the DARK MOON and FREEDAY parties. Please be sure to check the schedule if you prefer to avoid the party night. The Sand Bar club is equipped with the only big screen LED TV on Gili T.
During the week we have two resident acoustic bands, Dennyz acoustic and Abhy Summer Acoustic, who perform in the bar or on the beach.
Freeday Party
It's a Friday Party in Gili Trawangan and happening in Gili Sands Beach Club. The little party paradise called Gili Trawangan as the iconic of party island. Every day has a different bar that stays open until 3:00 AM, so check the schedule with your accommodation. The night life on this little slice of heaven is definitely part of its appeal. Gili Sands Beach Club a place for breath of fresh air with open bars, a happy crowd and enough variety to suit whatever you are in the mood for .The bars take it in turns to host their own big party night on the Gili Islands. This is a weekly party scheduled, the legend of the party place on the island.
Live Music
Gili Sands Bar, the place that very good for young man, spending the time on bar, listening music, watch some big match while drinking an alcoholic drink, the bar well boost stunning music to grab the young guy to come close to.  We have two residence acoustic band : Dennyz accoustic and famous Abhy Summer Acoustic.
Live DJ
We are well-established lifestyle destination and a must-go-to on your holiday in Gili Trawangan if you wish to experience one of the famous Gili T parties. You can spend the day relaxing on the beach or on your private terrace while enjoying the full service offered by the Gili Sands Beach Club.
Enjoy our spacious and private sundeck area, and dive into the tranquil waters of your large sea water swimming pool.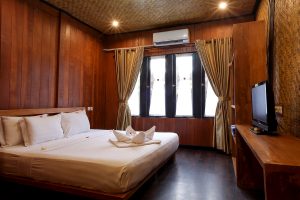 Designed with a blend of an idea of Lombok architecture, it is a combination of modern and simply traditional Lombok style.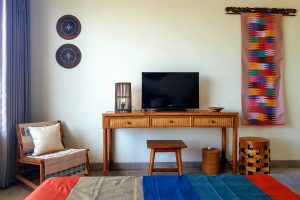 Located on the second floor, enjoy the seaview from your room or relax on your private balcony right facing to the sea.
Equipped with a terrace, our Standard Room is designed with a blend of modern day life with the unique ambiance.